Revenge Bedtime Procrastination
Sorry it's 30 tracks long, lockdown and a Spotify subscription has had me listening to probably more music than I have ever listened to.
If you're lucky you also have an email saying you've got the Whole Lotta Roadies compilation, in support of crew affected by the wholesale cancellation of live acts thanks to yon Global Pandemic.
If you can't be bothered reading all the words, just go to Spotify
Grimes: Before The Fever
Sadly these days Grimes is probably better known as the other half of Elon Musk's wacky posthuman power couple, and mother of X AE A-XII. Her latest album, Miss Anthropocene, is something of a concept album about impending climate collapse and "the sound of the end of the world" which feels like the tone of 2020. The fact that the song also references The Fever in the Year of Covid is a Bonus.
Michael Kiwanuka: Final Days
Michael Kiwanuka released his third album, imaginatively titled Kiwanuka to what certainly seems like universal acclaim. More importantly for this list, formed part of the soundtrack of the year as a regular feature on Radio 6 whenever we were out and about. And Final Days continues the theme.
Malibu Ken: Corn Maze
Lyrical Anomaly and Annual Alumnus Aesop Rock teamed up with producer TOBACCO as Malibu Ken for an interesting album. Aesop Rock apparently has the largest vocabulary in hip hop, by a long shot and he certainly deploys some interesting lyrics.
Carla J. Easton: Get Lost
Heard Carla J Easton as a Scottish Album of The Year nominee in 2019 but it turns out she's got history as part of TeenCanteen and The Vaselines. New album Weirdo has a guest appearance from Honeyblood.
Citizen Bravo: Women of The World
A friend of a friend's daughter appears prominently in the video for this wee number, seen on Facebook which brought the whole Return to Y'Hup album to my attention. A tribute to Ivor Cutler who I'd forgotten about entirely as a regular fixture on John Peel. Peel Music!
Various: Yumyan Hammerpaw
Kipo and The Age Of Wonderbeasts is a post-apocalyptic kids cartoon on Netflix we binge watched (there was a lot of binge watching this year) and as well as being mostly excellent tale of positivity it has a most excellent soundtrack. Yumyan Hammerpaw is the leader of Skye's favourites, the Timbercats, here is a picture.
Old Mill Creek: I Guess I Homeschool Now
CONTENT WARNING: NOVELTY LOCKDOWN TRACK. I did a socially distancing playlist for a laugh and did many many searches for keywords and this was by far the most entertaining and pertinent track I found.
Brass Against: Take The Power Back
Reaction videos are big on YouTube. I got caught up watching videos of Young People listening to Rage Against The Machine for the first time and seeing their reaction was a thing of joy. From those videos I got a recommendation for Brass Against, brass band covers of angry lefty bands. There's three albums of this if you're really keen.
Stanley Brinks and The Wave Pictures: Love Me Too
These guys have been hanging around on my to buy list for at least 2 years and Bandcamp Fridays came along and gave me an excuse to piss all our money away on music. They do interesting little love songs. Stanley Brinks is some French dude and The Wave Pictures are an English band and Stanley Brinks is some French dude, and together they sing love songs about English towns.
Wendy James: Marlene Et Fleur
English and living in France is Wee Wendy James of Transvision Vamp fame. She's crowdfunding new music and the like. I bought her latest album and it is not as good as Transvision Vamp, but probably more interesting.
The Vegan Leather: French Exits
Paisley's The Vegan Leather won the Scottish Alternative Music Awards 2019 best live act award, and they were pretty much guaranteed a place on this list entirely because the name makes me smile. Happily their album is probably my Album of The Year.
Run The Jewels: Ooh LA LA
The Farah song of the year comes from my #2 album of the year. Socially minded annual regulars Run The Jewels released the imaginatively titled RTJ4 for free/pay what you want to try and put some positivity into A Bad Year. With a catchy chorus and beat so we can sing along, this track is a winner.
Negativland: Destroy Anything
Negativland have been hovering around my brain since Fraser got me some Mondo 2000 magazines for a School project on VR. They collaborated with Chumbawamba. True False was their first new album in five years and now they have another already! "It's easier to imagine the end of the world than it is to imagine the end of capitalism."
BODEGA: How Did This Happen?!
Who are BODEGA? Why did they sit on my list to buy for two years? Why are they on this list? How did this happen?
Billy Nomates: Hippy Elite
A Guardian One To Watch and Sleaford Mods collaborator, Billy Nomates does Sleafordesque lyrical painting of contemporary British culture. This one mentions cycling, so it's on, though I have barely been on the bike this year.
Dua Lipa: Levitating
I don't know what lifts Dua Lipa above others in the bland world of popular music, but I do think she is one of the best. Her new album, Future Nostalgia is very well named with its modern take on disco. I can't help but clap along to this, though.
K.Flay: Blood in The Cut
K.Flay was a guest on FIDLAR's last album (which provided a song last year). Fished out her 2017 album which is an excellent genre-fluid experience (includes a track The President Has a Sex Tape) but this is the standout track which also featured a couple of times in soulless Buffy wannabe The Chilling Adventures of Sabrina which I have been binge watching (after Skye binge watched parent show Riverdale).
Aaliyah Rose: Warriors
Not only did we binge watch the woke (word of the year, 2019) award winning female empowerment reboot of She-Ra, we watched the entire thing about three times beginning to end. Both girls loved it's tale so much.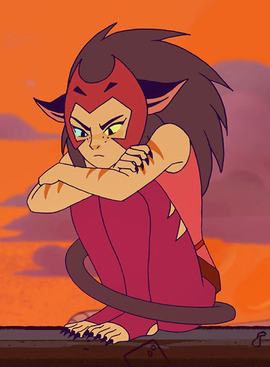 IDLES: Mr. Motivator
Speaking of woke, here's Woke Punk Heroes IDLES. Loathed as patronising and middle class by Sleaford Mods and Fat White Family, which makes them a perfect fit for me. From their third album, which seems them sounding increasingly familiar, this beast has a definite singalongachorus of positivity and coming together.
Tambour Battant: Mad Outta Road
Our highlight of lockdown was the drive in out at Edinburgh airport, just next to the drive through testing centre. We went to see Dirty Dancing (our later visit to see Mean Girls was cancelled due to Tier 3). We came second in the pre-film quiz and as we left we turned the radio on and this song by Tambour Battant came on and it's good and it makes me happy.
100 gecs: stupid horse
The Needle Drop reviewed their album. 100 gecs are in the orbit of PC Music which puts them alongside previously features acts such are Kero Kero Bonito and Charli XCX (both feature on the 100 gecs remix album), but this song gets me leaping around and that's about the only exercise I've had all year.
Fiona Apple: Under The Table
Fiona Apple is very good. This is probably the most traditional Fiona Apple song on her latest album (which is topping many "album of the year" lists) but it's also the one I sing while I'm doing the dishes.
Doja Cat: Boss Bitch
This is a Skye song, Doja Cat is very now. I heard of her in a react video for her song Mooo! ("bitch, I'm a cow, bitch, I'm a cow"). Boss Bitch ("I'm a bitch, I'm a boss") was on the Birds of Prey soundtrack but made it's way to TikTok where Skye found it.
Nilüfer Yanya: Paralysed
The second entry which proves that Guardian recommendations are not universally dull.  Comes from three years ago, so 2 every four years? Also previously featured on Fraser's 2018 mix.
C Duncan: Health
Another 2019 Scottish Album of the Year nominee, didn't really click until a couple of songs (including this one) featured on my Coronavirus Playlist. Quite beautiful. Album is good.
Skating Polly: Camelot
You could argue that Skating Polly are doing Future Nostalgia for riot-grrrls. Founded by stepsisters when they were 9 and 14, they've been going for over 10 years, this is from the second album of theirs that I've bought, which I just found is their fifth! This is about smelly frat boys (Lancelots) at parties, who are probably destined to become supreme court judges.
Stanley Odd: Where They Lie
Firm favourites Stanley Odd had music out this year but because of The Plague, they've been crowdfunding and releasing songs every month as a way to stimulate interest and money as a replacement for concerts. This was the first one they released, I think, good video.
My Marianne: Husavik (My Hometown)
The Eurovision movie got a lot of acclaim as the feel good movie everybody needed in 2020. And it was feel good in a very Will Ferrell way, but more importantly filmed in Edinburgh so the Big Song "My Hometown", when we've been stuck here the whole year round, feels poignant. I think Lockdown has made me appreciate Edinburgh more.
Lizzo: Good as Hell
Did Lizzo blow up big style this year or was it my imagination? Scott and I saw Lizzo supporting CHVRCHES in 2014 at the Corn Exchange (ah live music). Her new album is good, the super deluxe edition includes this which actually came out in 2016 and I forgot about it.
HMLTD: Blank Slate
HMLTD finally released their album after all sorts of shenanigans with record labels and the like. This feels like quite the uplifting way to wind up. The world is a blank slate.
The Playlist